Staff Committee & Incentive travel
Use travel to COMMUNICATE!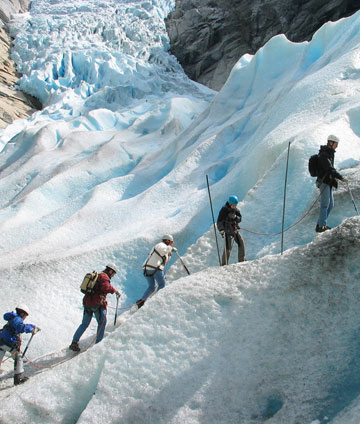 Our proposal:
- Team motivation, incentive, and stimulation
- Product launches
- Strengthening customer and partner loyalty
- Economic missions
- Incentive trips
- Organizing seminars, congresses, and conventions
Welcome to our staff committee and incentive travel department. Specializing in customized travel, Uniktour is the travel agency of choice for those looking to organize a unique trip for their best employees, suppliers, or partners. Send your employees on a sailing cruise in the Bahamas, launch your product in Machu Picchu, or arrange an incentive trip in the Sahara!
If you're in charge of putting together a group tour for a cultural association, club, staff committee, or any other organization, we can sit down with you and design a customized trip that's perfectly suited to all your needs.
Combining our extensive national and international network of travel operators with our unbeatable experience and in-depth knowledge of countless destinations (thanks in part to on-location travel research), we can design any type of trip you can think of!
Let us know your travel plans, your dreams and desires, and we will make them come true.
Uniktour's little extras make it the best place to organize your staff committee or incentive trip:
- Prices based on the number of participants
- Tools to help you spread the word within your organization
- A sales team dedicated to your project
- Over 350 travel packages, all easily adapted to suit your needs
For more information, please contact
Evelyne Theberge |
etheberge@uniktour.com
| 514-722-0909 #233
Carole Gobeil |
cgobeil@uniktour.com
| 514-722-0909 #223

Following receipt of your request, we will refine your project with you and send you a personalized quote.
Top 5 reasons to choose uniktour
Call upon country specialists

Our travel experts have travelled extensively within their destinations
One specialist is solely responsible for arranging your trip
Tailored itineraries

The best local guides

Selected for their expertise and skills
Provide valuable insights into their own culture and country
On-site support

100% customer-oriented service

24/7 hotline
IATA, OPC & TICO accredited
Always travel safely

Thousands of testimonials

We care for our customers
We take responsibility
555 boulevard René-Lévesque Ouest, Montréal, (QC), H2Z 1B1, Canada - Quebec permit holder # 703 258 - 2020 Uniktour. All rights reserved.. Montréal, Canada